Easy

Business Intelligence


for Project Teams
Many powerful features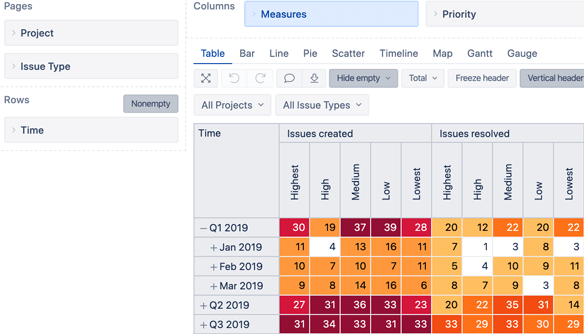 Custom Reports, Charts, and Dashboards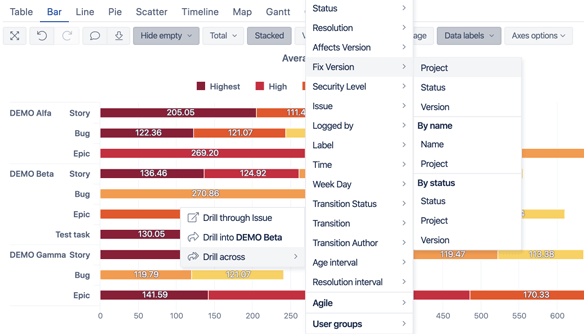 Interactive Data Analysis and Visualization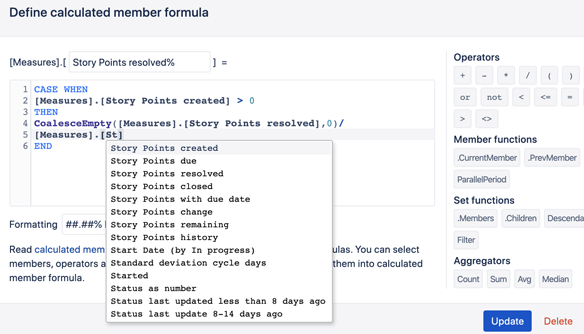 Powerful Calculations for Advanced Users
View all features
An excellent tool with an excellent support team!! The best thing about this tool is its flexibility to support varied features.
We are moving all our reports to eazyBI and also creating new reports which help us work much faster.
Completely worth the price!!
Very useful tool and really great support. Thank you. We had to import external data and map some tricky data. Support helped us with the mapping, measures, and concepts. Really cool, thanx a lot!
Excellent BI tool, LEGENDARY SUPPORT (never had such detailed and competent responses from any support team!), extremely customizable, clean interface design... Give it a try, then stick to it for any report you need.
Purchased eazyBI after a significant investigation to replacing our complex in-house built reports. In contrast to most of the other solutions, it is very mature in its configuration and features the power and flexibility required for my super users.
Start a 30-day Free Trial
for Jira | Confluence | Private | Cloud
Try for free