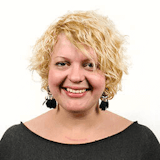 Team That Runs Together Wins Together
It is a couple of minutes past 7AM. There is still a silence in the hotel. Soon several room doors open and eazyBI team members start gathering for their morning 5K run. Actually, some eazyBI ladies have already left for their walk a quarter earlier, and they will all meet soon inevitably.
It does not matter, where the hotel is located – in Riga, Barcelona, or San Francisco – running together is one of the eazyBI traditions that have grown over time and now in one or another way includes the majority of the team.
How This Tradition Started
eazyBI running tradition started as soon as the first employee – Jānis, no surprise there – joined eazyBI more than five years ago. Jānis and Raimonds went together to Catworkx Midsummer days in Hamburg and Jānis invited Raimonds to join his routine morning run, and it turned out to be fun.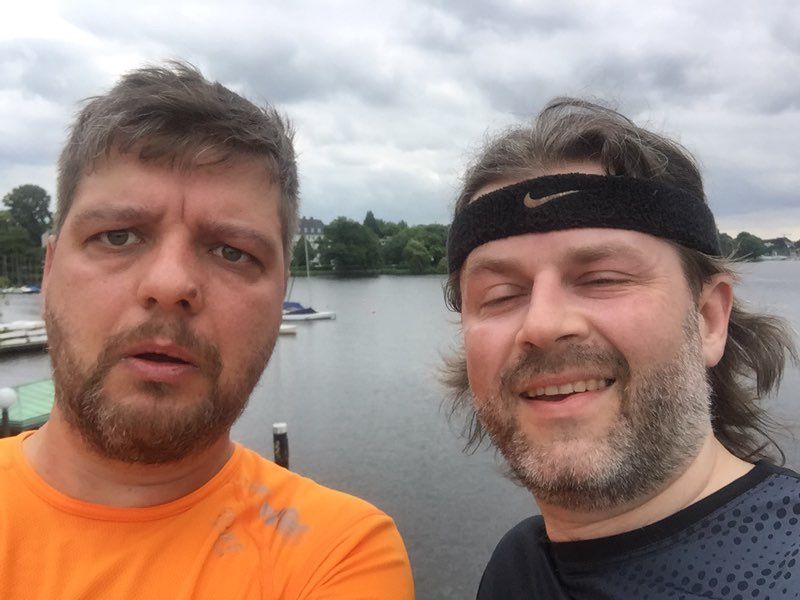 Jānis used to explore cities by running. It also helped to decrease anxiety, stress or jet lag, quite typical during business trips.
When other running enthusiasts joined the company, the question "Should I take my running shoes with me? " became redundant. Very soon the obvious answer was "Yes".
Running for Fun
Don't get me wrong, only a couple of my colleagues are seasoned runners. Most of us are quite typical IT professionals trying to keep mind and body functional.
Initially, only those who had run before joined the "morning 5K"; others abstained in fear of not being able to keep up with more experienced runners. Though, they used to unite with colleagues mentally, for instance, doing yoga or working out in the hotel gym.
Good examples do not remain unnoticed. For some, common runs became a trigger to (re)start their own running routine. For others, different thoughts appeared on their mind: if he can, shouldn't I at least try? If my mates are out together, how can I stay in the hotel room alone? If I can't run for some reason right now, probably, I can walk and participate in such a way?
Let's Try and See
While working fully remotely, we search for things that could bond us together as a team. We are pretty much followers of "Let's try and then we'll see" approach, and it is deliberating. It sets low expectations and gives you a good feeling if it turns out to be fruitful, and "no hard feelings" to drop if something didn't work as expected.
The same goes for running: no obligation, let's try. More experienced runners encourage others, keeping a moderate pace and gladly greeting those who decided to join, even if they run slower or walk; nobody is blamed for not running or not running fast enough. Even if you do not want to participate this time, you know that everyone is welcome and cherished in eazyBI "running team".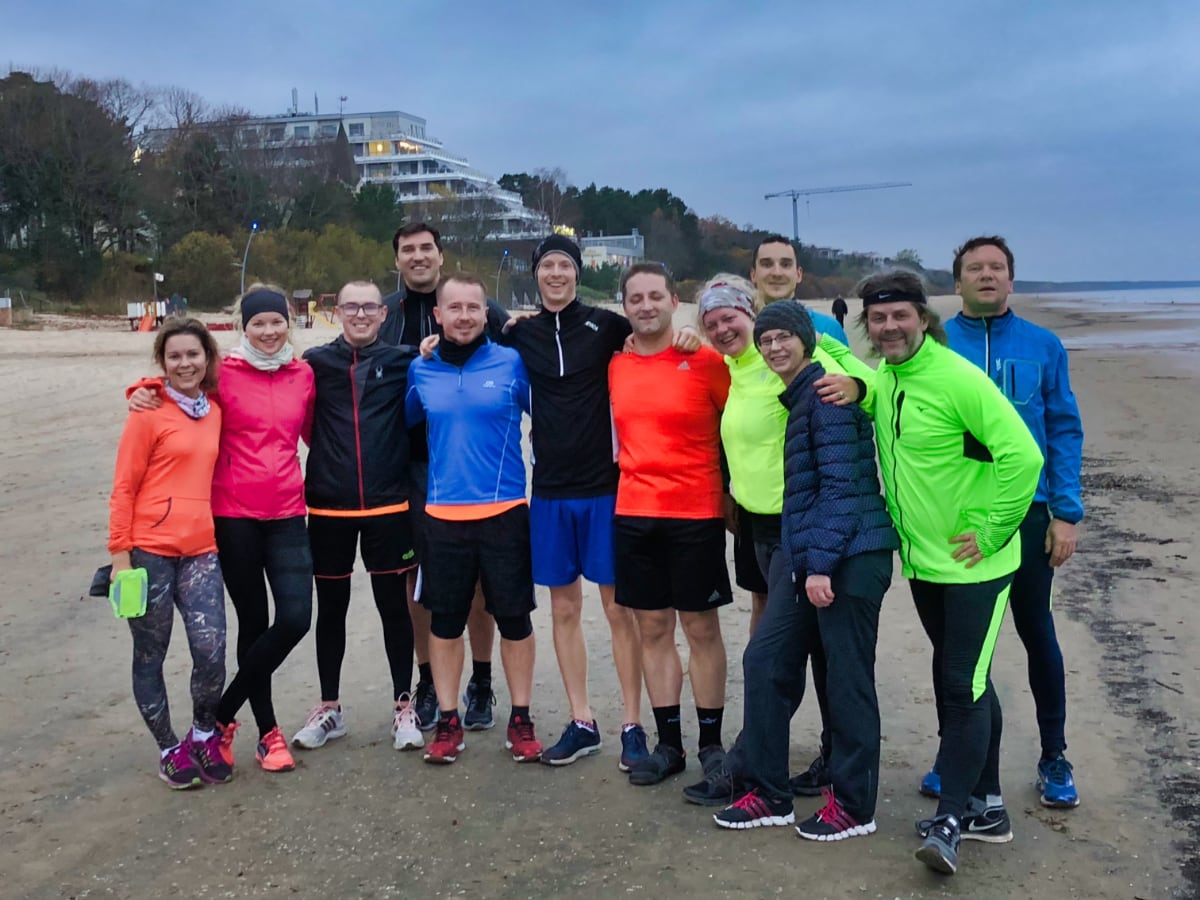 Yes, our running paces still are different, and some of us like walking or doing yoga most, but this is how teams operate. Inclusion, diversity, courage to try, trust, and believing in everyone's best, makes winning teams; running together trains this in an excellent way.
Join Us in One of the eazyBI Events
We want to share this experience with our partners and customers as well: come to eazyBI Community Days to meet us and join us for one of our morning runs there! Or just come to our booth in Atlassian Summit to say Hi!