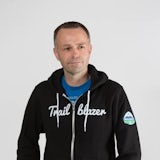 Reporting Challenges in a Global R&D Organisation
We are excited to have Paul Hardaker from FinancialForce joining our speaker line up this year. We caught up with Paul before the event to learn more about his role at FinancialForce and what he plans to present to our community next week.
eazyBI Community days 2018 event will take place over two days, May 24-25, 2018. With ten guest speakers, industry use-cases, hands-on training and one-to-one consulting workshops, the event will provide everything you need to know about eazyBI and how it can help your business.
Paul, Can you describe your role at FinancialForce and what a typical day involves?
The reality is I can't describe a typical day. It doesn't really exist in my job but that is what I enjoy most about it.
I run the Operations Group for FinancialForce which includes Development and Cloud Operations. My team are responsible for providing an internal service to the entire FinancialForce product organization including product managers, business analysts, and agile development teams. We also manage the software development infrastructure which includes solutions such as Jira and Confluence, as well as all the test frameworks used by the project scrum teams.
Providing reliable metrics, and reporting on current releases and backlogs, is a crucial part of our role and this is where we have been able to use the combined capabilities of Adaptavist's Test Management for Jira (TM4J) and eazyBI for Jira to a significant effect.
FinancialForce have a bold vision to help businesses 'thrive at speed', can you share a few insights into how you and your team work to bring this vision to life?
It's really about empowering our teams to be as productive and efficient as possible. My team's specific focus is on enhancing our software development infrastructure and products. We believe that if our product and scrum teams can thrive at speed by delivering high-quality, feature-rich releases this will help our customers to also thrive at speed.
For small or large-scale projects using eazyBI and Adaptavist's Test Management for Jira (TM4J) is a huge help for our business.
As TM4J is so well integrated inside Jira, it allows our teams to view the latest test executions or stories they are working on, quickly and easily. From a reporting perspective, eazyBI provides a window for our stakeholders into current activities, progress and results.
For me, thriving at speed is about applying the best products available to help our teams to be as productive as possible. If our teams are successful it will ultimately help our customers succeed too.
Before using the eazyBI and TM4J solution what were the major points/challenges your team faced in managing R&D and collaborating across your global organisation? How did this affect your ability to innovate?
Being able to innovate comes down to how fast you can develop, test, iterate and release new products and features. It is not a one-off event, it has to be continuous.
Before using eazyBI and TM4J, it was clear we couldn't access the data we needed to fast enough. This meant a lot of time was wasted manually collecting, checking and interpreting data. It was clear to everyone that the rich data we needed existed, but it was buried deep in Jira. Various filters and dashboards were created in Jira in an attempt to address the gap, but we still couldn't find the key performance metrics (KPI) we needed.
We looked at different solutions on the market and decided that TM4J and eazyBI would solve this challenge for us and more. Both solutions have given us the ability to capture data quickly and run test reports in real time.
Before using TM4J we used an internal testing framework and in the early days of FinancialForce this solution worked pretty well. But as our product and engineering teams expanded, it was no longer fit-for-purpose. We also had not managed to integrate our internal testing solution with Jira, meaning we had no visibility of our test catalog from within Jira itself.
We soon realized that by using TM4J we could seamlessly integrate and automate our test framework all inside of Jira. Today, we have successfully rolled TM4J out across all our product lines and teams which includes 25 scrums teams (8-10 developers each) in 4 locations (San Francisco, UK, Granada and Jaipur in India).
At our community days event this year, you plan to share how you and your team leverage the combined power of eazyBI and TM4J. Can you give us an idea of how you have implemented the solution and how it has impacted the way you work and operate as a team and business?
The key to creating great products and features is having a development system that is fully integrated and automated. Jira has now become the 'single source of truth' for all data, and we can store, track and run tests all from one place.
Where TM4J comes into its own is when we plan major software releases. We currently release six product lines/apps twice a year and these apps are becoming more and more integrated with each other. We follow a comprehensive release check-list which includes evidence of the level of testing undertaken before release.
As you can imagine, before using TM4J, extracting the correct evidence was a challenging process for our engineering teams.
Now with TM4J we can run a quick coverage report for a particular release on demand, attach it to the test release check-list and we are good to go. The process is straightforward and pain-free and makes everyone's life much easier.
It has been an exciting year of growth at FinancialForce, with a new office in New York and innovation releases. In your view what emerging tech trend will have the most impact on driving customer success in the future?
You always have to keep an eye on emerging trends and tech innovations to plan and understand what customers will need from your products in the future. Artificial intelligence and machine learning are game-changing and can be applied to almost any industry.
Advances in predictive insights/analytics could also have a lot of potential for our business and customers, rather than focusing on what our data shows and tells us today, we could use that same data to predict what might happen in the future.
With the right data at the core, these technologies could dramatically increase time-to-market of our products, improve the quality of our releases and drive better decision-making in the future.
We can't wait to continue this discussion with you at our Community day in May, what are you looking forward to most about this year's event?
I wasn't able to join last year's event, so I am excited to be going this year and to be presenting. I've met a few of the eazyBI team members before and they are always very helpful, so I am looking forward to catching up in person and discussing some of our more complex reporting needs.
I am also keen to hear about where the product is going next and how other companies have used and applied it. It genuinely amazes me what the eazyBI tool is capable of, the potential seems to be endless.