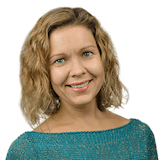 eCD2020 — Making Reports Easier
You often told us that eazyBI is a powerful reporting tool, you use it and you love it, but it's not that easy as the name "eazyBI" suggests. And it's true — data analysis and reporting is never actually simple.
When it comes to bringing out valuable insights that might impact the project and business performance in the long-run, you have to know your goals, you have to know your data, and you have to know where to look, and what to look for. It ain't simple.
We realize that with our product & company name we imply a promise that everything will be easy. While our objective is to simplify the process of business and project reporting, it's an ongoing and never-ending process.
We try to make simple things easy, at the same time making hard things possible. While you focus on data analysis and gathering new insights and conclusions, we take care of technical stuff in the background. Building and maintaining a complete Jira data model, reorganizing data for faster analysis, importing and updating data effectively, and providing you a convenient interface to build the reports you need — eazyBI will take care of that.
Even if your first reports come easy, the business reporting "rabbit hole" is deep. The deeper you go the more you'll have to know in order to take a step forward on your reporting journey. Luckily, you are not alone on this adventure—we're here to help you.
One of the most important internal cultural behaviors in our company is knowledge sharing. Whether job-related or not, we happily share our insights, findings, challenges, and discoveries with our teammates.
There is one time in the year when we gather together a community of users, partners, and like-minded people to share everything we know.
eazyBI Community Days started 4 years ago in Riga and has become our annual tradition and one of the most awaited events every year. Those are the days when we exchange knowledge, ideas, use-cases, network and just have fun.
Over the years the event has grown and now it takes place in 2 locations: in Riga, Latvia, and Las Vegas, USA. This year is no exception — you can join us in Las Vegas, US on April 3, 2020 or come to our home-city Rīga, Latvia on May 14-15, 2020.
What eazyBI Community Days Are All About?
It's full of eazyBI magic - we share our knowledge and we get a lot of insights and inspiration from you.
Different levels of difficulty and a variety of training topics to meet everyone's level of expertise.
You can be the first to learn about the new and upcoming features? This for sure is one of the most exciting parts for many participants.
Who doesn't want to sneak-peak on how their peers are dealing with issues? Use-cases presented by our clients or our expert-team always bring fresh insights on eazyBI leverage in different business areas.
Have our experts take a deeper look at your case, project or plan. Apply for individual sessions with our support experts at the Support Bar during the entire event.
Network with other eazyBI users, experts and pros in an informal atmosphere.
Why do we believe it is worth doing again and again? Well — that's what our community says…