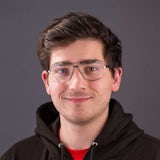 Using eazyBI to Improve and Simplify Sales Process
In advance of our eagerly awaited eazyBI Community days, we got the chance to catch up with one of our event speakers, Rodrigo Molinare, a Business Analyst from Adaptavist about his thoughts on using eazyBI to transform sales planning, reporting, and management.
We hope you'll enjoy Rodrigo's insights as much as we did, make sure to join us on May 24-25, 2018 to hear the full story!
eazyBI: You attended last year's event and have signed up to speak this year, what motivated you to do this?
Last year's event was great. The best aspect was meeting the eazyBI team and learning about the tool's capabilities. Since then, I have been a dedicated eazyBI user and have focused on optimizing it to improve our sales process at Adaptavist.
I learned so much from the presenters and the eazyBI community last year; I wanted to contribute to the discussion this year and share my own experience of using the tool as well as some time-saving tips and tricks.
Find out what are my 3 reasons why I can't wait for this year's eazyBI Community Day event.
eazyBI: Can you share a few details about what you plan to present at this year's gathering?
At Adaptavist, we love getting creative and using the best technology to solve customer challenges. So, we put the eazyBI tool to the test to improve and streamline our sales process. We realized that sales is often siloed from the rest of the organization; this didn't make sense to us, so we set out to change it.
In my presentation, I will show how Adaptavist have used eazyBI to improve the visibility of sales portfolios for managers and the rest of the business. Previously, our sales team used Salesforce to manage customer accounts and contacts. Although this worked well for them, the information stored in Salesforce was not visible to the rest of the company. As you can imagine this caused a few issues, including:
Predicting future workload and resource requirements was a manual process between Salesforce and Excel
Customer contacts and engagement history was not visible across the company
Sales forecasts and portfolios were updated monthly instead of being available in real time
To our team's delight, eazyBI eliminated our need to create endless excel reports. It helped us to visualize, understand and act on our sales data, to bring our data in Jira to life. Most importantly it ensured our sales data was accessible to everyone who needed it – when they needed it.
I am looking forward to sharing how we used eazyBI to create this solution and how it has dramatically improved our sales process and management.
eazyBI: What is your view on what is next in the data and business analytics space, what would you love to see happening in the future?
From an industry perspective, data security and ownership are a big concern following recent data breaches by Facebook and Cambridge Analytica. Protecting people's data through the right regulations and processes should be top priority. Once the industry gets this right, I think people's data should be used for their benefit, so they can be offered more tailored products and services. It would be great to see innovative companies like eazyBI playing a role in this and leveraging machine-learning to provide that extra layer of intelligence to help customers make more informed decisions and prepare better for the future.