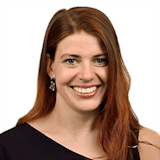 Hello eazyBI for Confluence!
I am happy to tell you that eazyBI has launched a new product on the Atlassian Marketplace—eazyBI for Confluence. Now you can analyze the Confluence content from the viewer's and the author's perspectives.
Whenever we meet our customers at conferences, we have been asked whether eazyBI can analyze data from Confluence. And the answer was, yes, you can, but it will require some extra work for users to pull in those data from Confluence database. It is not a convenient solution, right? Also, we ourselves at eazyBI wanted to explore our documentation (naturally, which is also based on Confluence) to see how are we doing. So we created an app for that and shared it with the Atlassian universe.
Learn more about eazyBI for Confluence
Webinar: Confluence Analytics With eazyBI
For a short video overview and demo, check out the "Intro to Confluence Analytics With eazyBI" webinar recording from November 8, 2019.
How to create useful reports for your Confluence data.
How to publish eazyBI reports and dashboards in Confluence.
How to publish eazyBI for Jira reports in Confluence.
Adding additional data sources: SQL, Rest API, Google Sheets, etc.
What insights can you get with eazyBI for Confluence?
The most obvious need is to analyze page views, who, when, and what.
When our customers and teammates read the documents? Maybe this information correlates with their activity on particular areas (based on chosen documentation content)? Or perhaps some of the colleagues are working overtime?
Are there some abandoned pages or spaces no one is interested in? Maybe it is time to clean them up?
What are users searching for in the Confluence? Are the most popular keywords covered with any content?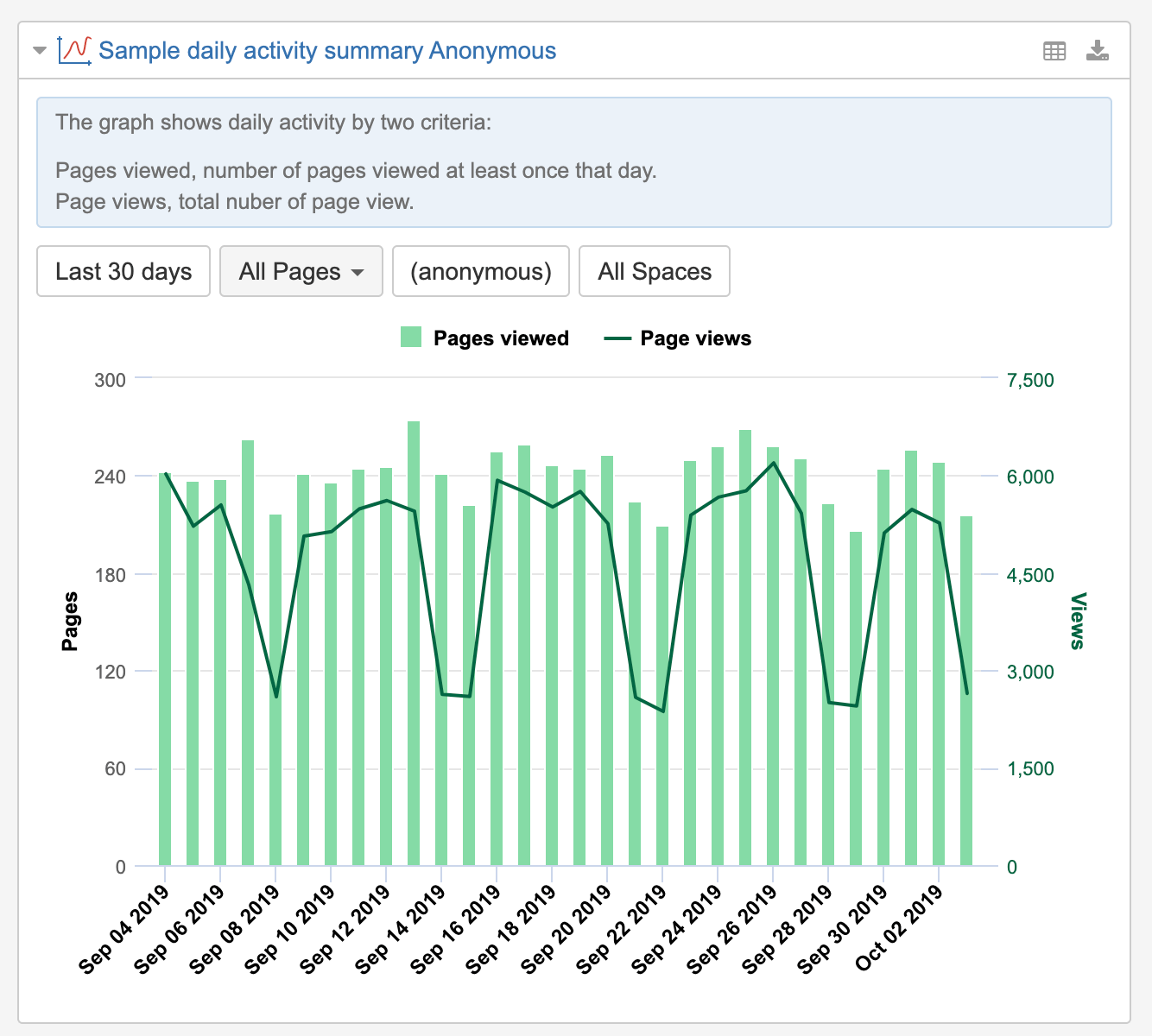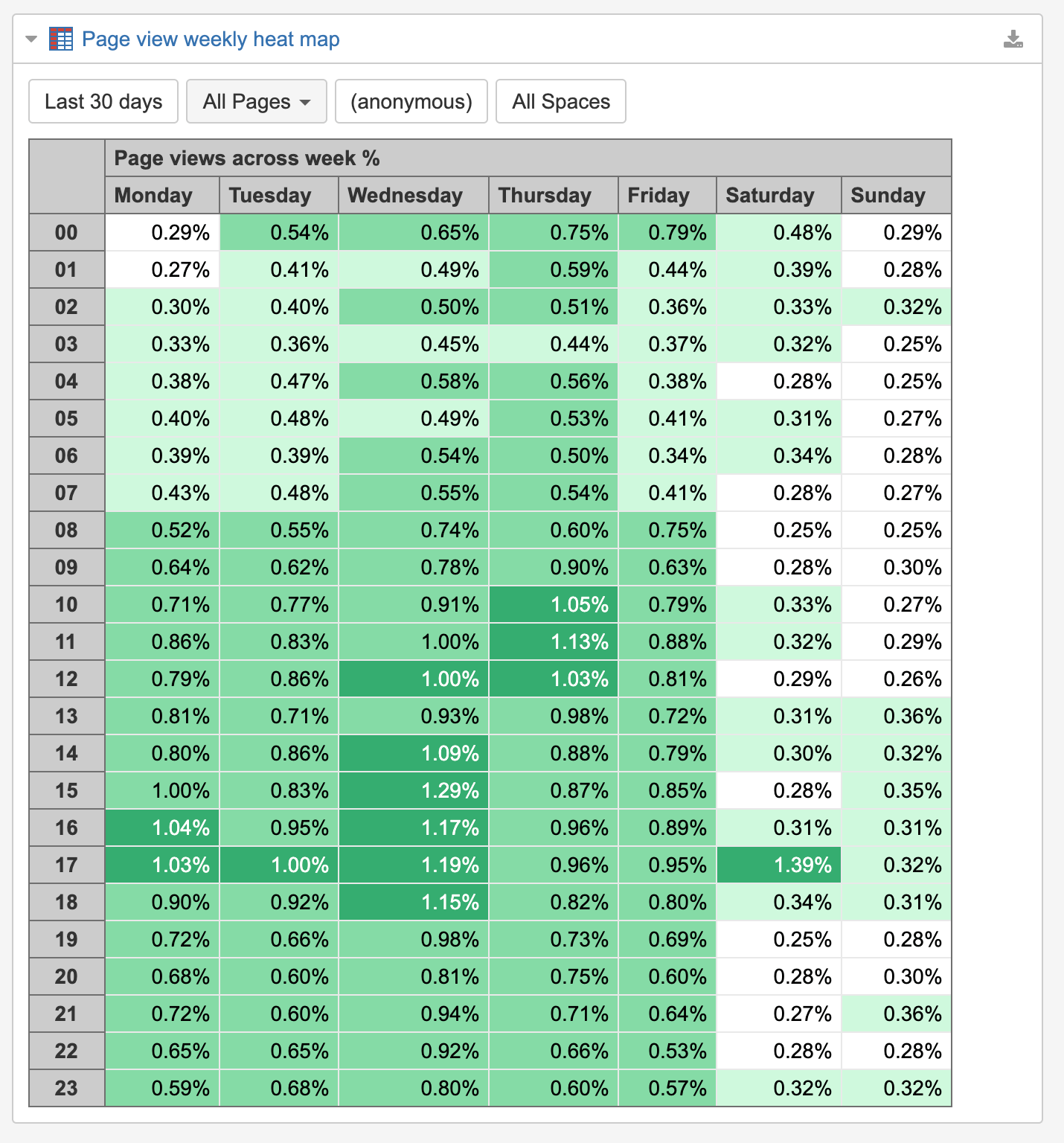 You should keep in mind that page views and search queries are collected by eazyBI app as this information is not available from the Confluence database. Those data are accumulated starting from the moment when an eazyBI account is set up, and Space is selected for data import.
Page content consumption is only one side of information exchange. Behind the content, there are authors who are creating it. eazyBI allows you to analyze also the habits of content creators.
When authors feel most creative—in the mornings or evenings, which days of the week? Maybe some are working on holidays when they can get some quiet time and work without distractions. By analyzing it all, we can improve our work environment and culture.
Which are the most active content creators? Those colleagues might have the most experience in particular areas and the Confluence tool, and others could leverage them for advice.
Which pages have not been updated for a long time? Are those pages popular among readers? If so, we should check whether the content of those pages is up to date.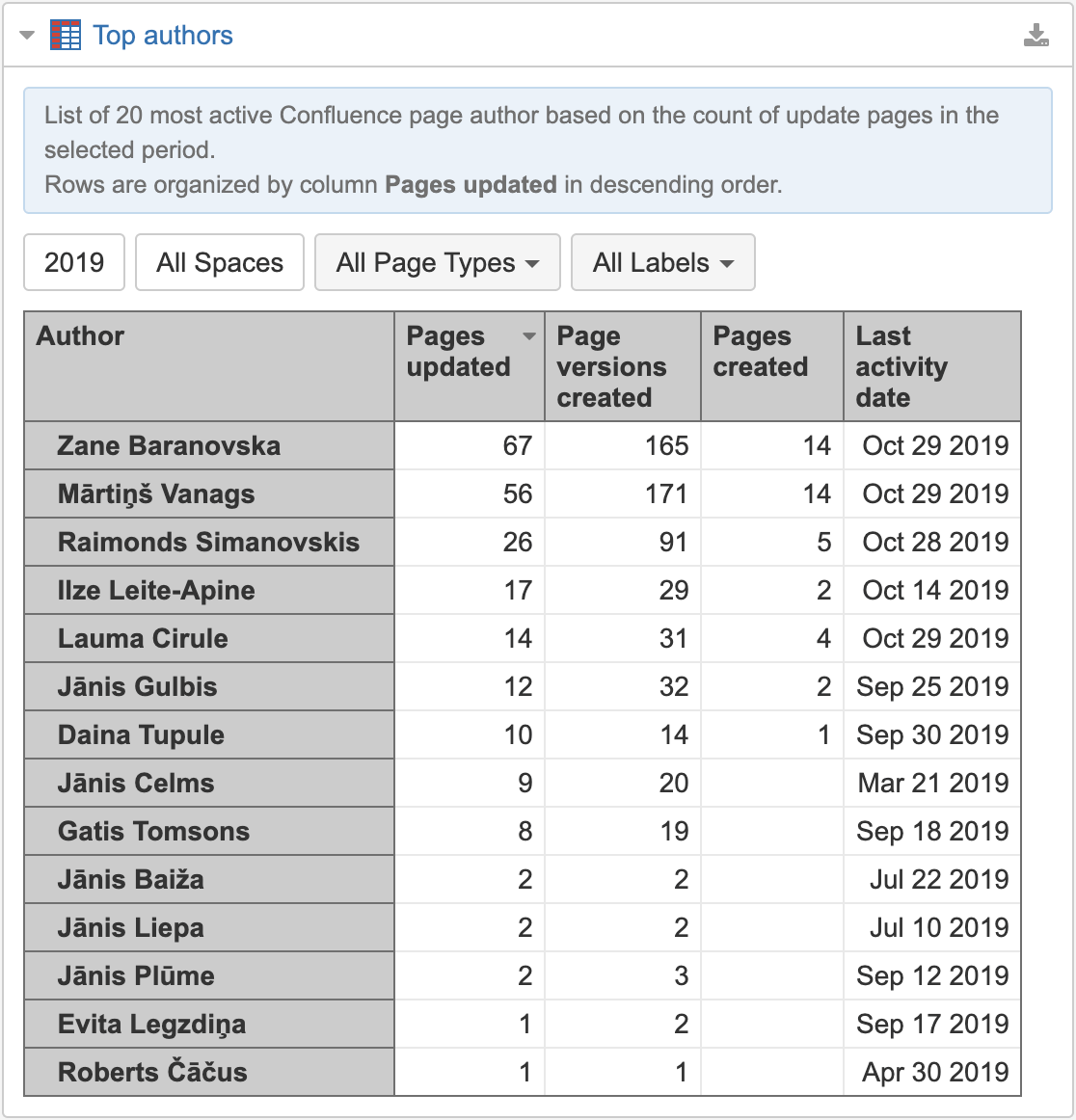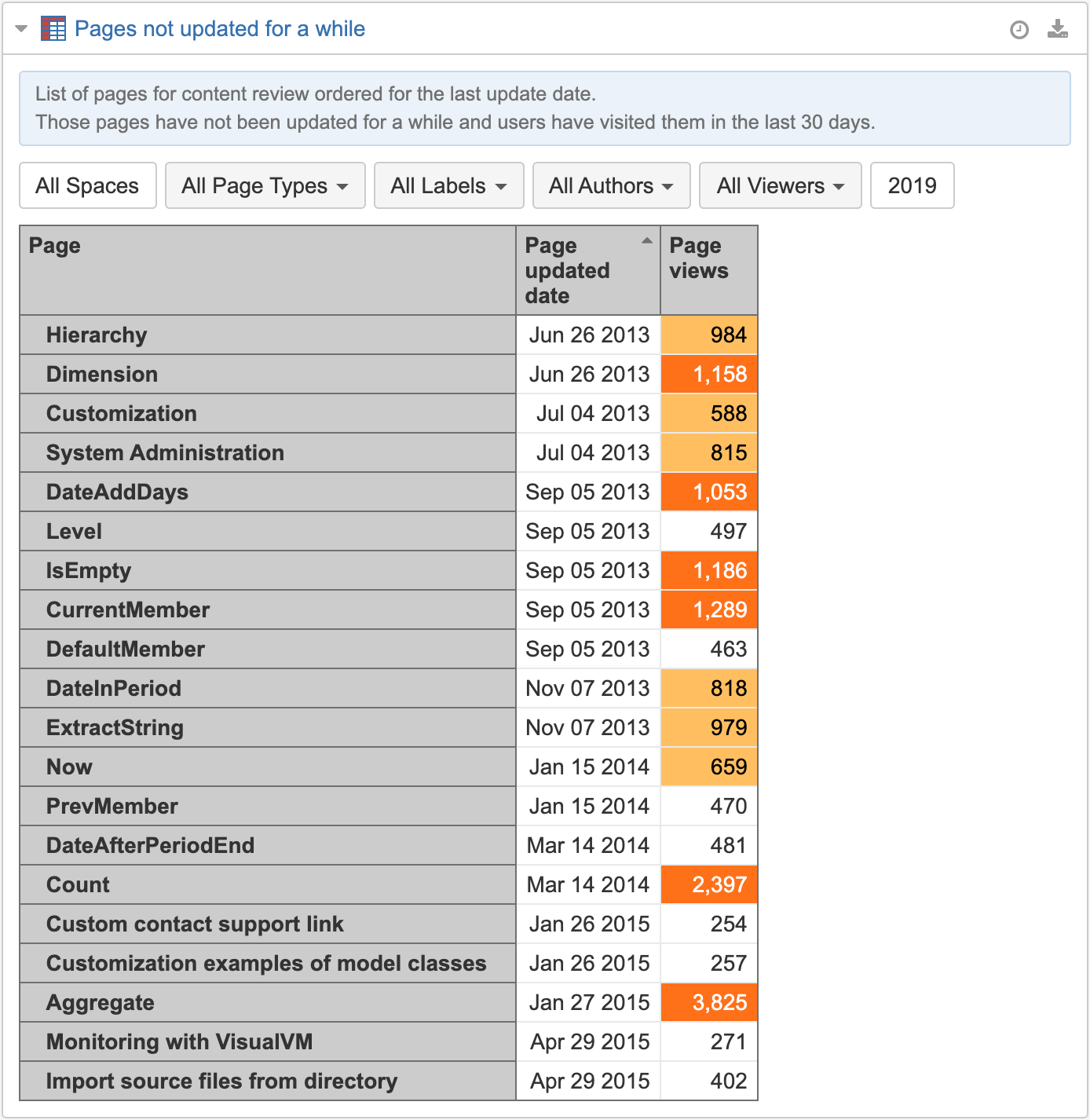 With eazyBI for Confluence, you can analyze both page views and content creation activities. Of course, you can explore your data and slice and dice it by any dimension: spaces, page types, particular pages, labels, date, day of the week, an hour of the day, user, and search queries. For more details on available metrics and technical details, check out the eazyBI for Confluence documentation.
Publish your reports and insights
What's the use of a report if you can't show it to others. eazyBI is built for sharing. You can use eazyBI macros to publish any or all of your reports and dashboards on your Confluence pages for everyone to see.
Furthermore, if you also use eazyBI for Jira and have a Jira application link in Confluence, you can publish all your eazyBI for Jira reports and dashboards on Confluence pages.
Learn more about eazyBI for Confluence
Summary
In conclusion, a brief description of what eazyBI for Confluence is and what it is not:
It has built-in integration with Confluence and collects data on page creation, version, and updated events, as well as on views and search queries.
It is not a replacement for Google Analytics or similar tools that monitor web page traffic and provide a different type of metrics.
eazyBI for Confluence and eazyBI for Jira are two separate apps meant for different purposes. eazyBI for Confluence is not suited for Jira data analysis as it does not have a built-in integration with Jira, and vice versa.
It also supports additional external data sources like SQL, Rest API, Google Sheets, Excel, and CSV, so you can analyze data from different sources and publish your reports in Confluence.
You can also publish your Confluence, as well as Jira reports and dashboards on Confluence pages.
Those are only the first steps of eazyBI for Confluence, and we are looking forward to enriching it with more analytics.
For a closer look, check out the Demo account.