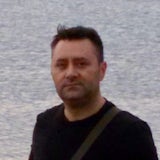 eazyBI vs Power BI for Jira Reporting
Occasionally I work with clients who use Jira and who would like to leverage Microsoft Power BI as a business intelligence tool for Jira data analysis. What to look at before choosing the Jira reporting tool? How do eazyBI and Power BI differ when it comes to Jira reporting?
Microsoft Power BI is a powerful data analysis and business intelligence tool. Being a Microsoft product, Power BI resembles a user interface and functionality similar to other Microsoft Office products.
eazyBI for Jira is a stand-alone data visualization and analysis tool with a native Jira integration. You can build interactive custom reports and charts combining Jira and other data sources. There are many eazyBI predefined sample reports and measures, and a formula editor to define your own custom calculations.
Taking into consideration the above-mentioned, there is no complete parity of features between eazyBI and Power BI and there never will be.
Power BI or eazyBI - which one should you choose for Jira data analysis?
If you are considering which BI tool to use for Jira data analysis, here is my list of features that might help you to decide on the most suitable tool for you:
Power BI has very limited support for Jira or Jira Service Management custom fields, especially for Jira Cloud. Most custom fields are not available via Rest API. Meanwhile, eazyBI recognizes and supports standard and custom fields from Jira, Jira Service Management across all platforms.
Power BI doesn't natively support importing data from other Jira apps. In some cases, you can model the connection to the app manually, however, limitations exist there. Some connectors provide access to third-party app data for Data Center or Server, but not for Cloud. eazyBI supports standard and custom fields, dimensions, properties, and ready-to-use data models, and model reports for many of Jira's third-party apps. (You can read more about Jira apps reporting with eayzBI on the eazyBI blog.)
Power BI uses data connectors and Rest API for import. Importing large numbers of Jira issues can be unreliable and slow. eazyBI uses optimized APIs to import large datasets from Jira reliably and significantly faster.
Power BI does not support incremental data import via Rest API or connector. Refreshing the data requires a completely new import of all Jira data; which results in a performance impact on Jira's database and is time-consuming. eazyBI supports incremental data refresh, importing only new and updated data records.
When connected to the Jira database or using connectors, Power BI uses a relational database schema which is not optimal for data analysis. Running complex queries on a database like this (with Power BI) stresses MySQL Server and takes a long time. eazyBI uses OLAP databases with optimized star schema, aggregation tables, and dynamic caching to allow interactive and fast data exploration. In this case, the query time is reduced by 20-100 times.
Power BI requires users to use a license for Power BI Desktop and Power BI Report Builder applications. You need a Power BI Server, Cloud, or embedded service to share and view these reports. eazyBI license prices start from $10/month (read more on eazyBI pricing here).
A Few More Things About eazyBI
eazyBI is a completely web-based, all-in-one application - the report generator, the report template library, dashboards, settings, and even user management are accessible from the web. Any modern web browser is all you need to start the report creation.
With eazyBI users can create, update, view, explore or share reports on any modern internet-connected desktop browser anytime, anywhere. In addition, they can view and explore the data on any mobile web browser. No other software installations are required.
eazyBI is a Jira app so it natively integrates with Jira and is available within the Jira interface for Jira Cloud, Server, and Data Center.
While eazyBI supports and automatically detects most of Jira's custom fields there is always an option to add additional custom fields that weren't automatically recognized.
eazyBI for Jira reports can be embedded into Confluence via macros (requires a paid Confluence app). Reports and dashboards can also be embedded using iframe in HTML pages and apps. Reports can be made accessible to non-Jira users using public access tokens.
Read More About eazyBI on Blog: