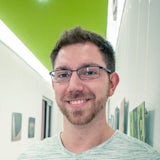 Better SAFe® Than Sorry
In this blog post, you will discover how to implement a scaled agile project management in Jira based on SAFe® – including value stream and program management.
How SAFe® is Successfully Staged With Jira
The focus here is on how scaled reporting can be provided for use in the enterprise area. Kanban and Scrum can easily be applied to the entire portfolio management and dependencies can be visualized and managed across teams.
With the SAFe® solution from demicon GmbH, you can keep track of the roadmap, project status, metrics and KPIs - completely independent of scaling.
Enterprise Ready Reporting at Scale in Jira
Out of the box, Jira does not offer sufficient possibilities to cleanly set up a scaled SAFe® approach. To become Enterprise ready, you need a number of extensions from the Atlassian Marketplace and the corresponding configuration.
Jira already comes with a multitude of reports and possibilities to map tasks and projects. What Jira does not bring along, however, are hierarchies that go beyond Project → Task → Subtask. For individual teams this is perfectly sufficient. If however the goal is to work across multiple teams or even integrate Portfolio management, such a setup without extensions and a solid concept gets to its limits quickly.
Agile Frameworks - Challenges for Companies
All companies faced with the challenge of mapping and coordinating many distributed teams in a uniform agile framework need tools that can achieve these goals in addition to the appropriate setup of teams and mindsets. For good internal company reasons, SAFe® training alone does not always find a 1:1 application. Different variations or deviations are the rule rather than the exception.
The solution approach of the SAFe® Bundles developed by demicon GmbH does not interfere with the normal work of the teams, but merely creates a superstructure that maps all requirements for scaled agile approaches. The reporting that is made possible with this approach enables the responsible managers and budget planners to maintain control over the various projects despite numerous dependencies and an almost unmanageable number of details and tasks.
Our approach remains as close as possible to Jira's standard, but extends it through visibility across different levels and graphical reporting. In particular, the reporting provides a quick overview of relevant topics such as project progress and budget status, progress of program increments (PI's) or feature burndown charts.
In addition, we have created reports that show the reliability of the teams. I can also get this information from Jira without any further tools, but only via detours and with much more effort.
Video: Better SAFe® Than Sorry at the eazyBI Community Days
Apps such as eazyBI make an essential contribution to the SAFe® solution with Jira presented here. Therefore it was obvious for us that Marten Thorand would also present the solution at the eazyBI Community Days in Riga. Here you can find a video recording of his talk.
SAFe® Bundle from demicon
For agile scaled planning in value-driven organizations. Our solution delivers unlimited flexibility in the use of hierarchies and levels. Inspired by the Scaled Agile Framework (SAFe®), we offer a central enterprise solution based on the Atlassian product range and leading marketplace add-ons that can be flexibly integrated into your existing infrastructure. You get a platform to make real-time decisions at team, project, program and portfolio levels. Metrics, dependencies and efforts are thus displayed transparently for you across all levels.
Features of the demicon Solution
Portfolio- & Program & Project Management
Cross-Project and Multi-Project Teams
Team/ Program/ Portfolio und Solution Planning Boards
Dashboards und Scorecards for Team/ Program/ Portfolio and Enterprise
Strategic Themes
Product Roadmaps
Budgeting & Cost and Value Management
Enterprise-wide Reporting
Advanced Analytics ( Bubble , Heatmaps,..)
Feature Burndown Charts
SAFe Metrics
Dependency Boards and Story Mapping
Drag and Drop Custom Report Builder
Process and Workflow Customization
Kanban und Scrum Boards
OKRs
Prioritization with WSJF
Knowledge Management
Riskmanagement
Atlassian Apps in Action
Atlassian tools such as Jira, Jira Service Desk and Confluence alone can be used to implement numerous use cases. In practice, however, there is hardly a use case without extensions (apps) from the Atlassian Marketplace. The added value offered is simply too great to ignore. These apps are developed and made available by so-called third-party vendors, some of whom specialize in the apps. But be careful! With more than 3000 partly similar and very different solutions, a good orientation is needed for the right selection in the "app jungle". As an Atlassian Platinum Solution Partner, we have the necessary experience to make the right choice for our customers. In addition, we are partners with many of the manufacturers mentioned and therefore have a direct line.
The SAFe solution described here includes
eazyBI
Structure + Structure Gantt
Easy Agile Programs for Jira
ScriptRunner
Elements Copy & Sync
FAQ
Which problem will be solved?
Coordinated work of several teams on one product / project
Scaled working method according to Scrum in a tool that many teams already have in use
More detailed reports, e.g. on the reliability of teams
(Product) managers have the current development status present via certain reports and can make informed decisions
Who is addressed with the solution? Definition of target group - who does the solution help?
Companies that want to start large projects or develop complex products
Managers who need to organize a product with multiple teams
Enterprise customers who are already in the SAFe area but have not found the right tool yet
How does the solution help?
Transparency over the different levels (Portfolio → (Value Stream) → Program → Team)
Coordination of different teams and their dependencies
Reporting on the current status of an increment and the entire project, including budget evaluation
Interested in our SAFe® Solution?
If you would like to learn more about our SAFe solution, our Atlassian experts will be happy to provide you with a free, non-binding consultation. Simply call us at 0800 1230 230 or send us an e-mail at: atlassian@demicon.de