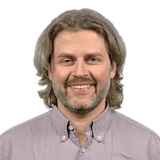 eazyBI at Atlassian Summit 2015
We are starting our eazyBI blog with the first post about our recent trip to the Atlassian Summit in San Francisco. This year our company was a gold sponsor of the Summit, and six of us came to the conference. As we do not have an office and we work fully remotely, joint trips to the conferences are our on-site company meetings as well.
This is a picture of us in the Riga airport at 5 a.m.
We were quite happy to meet up with each other — as you can see! 😀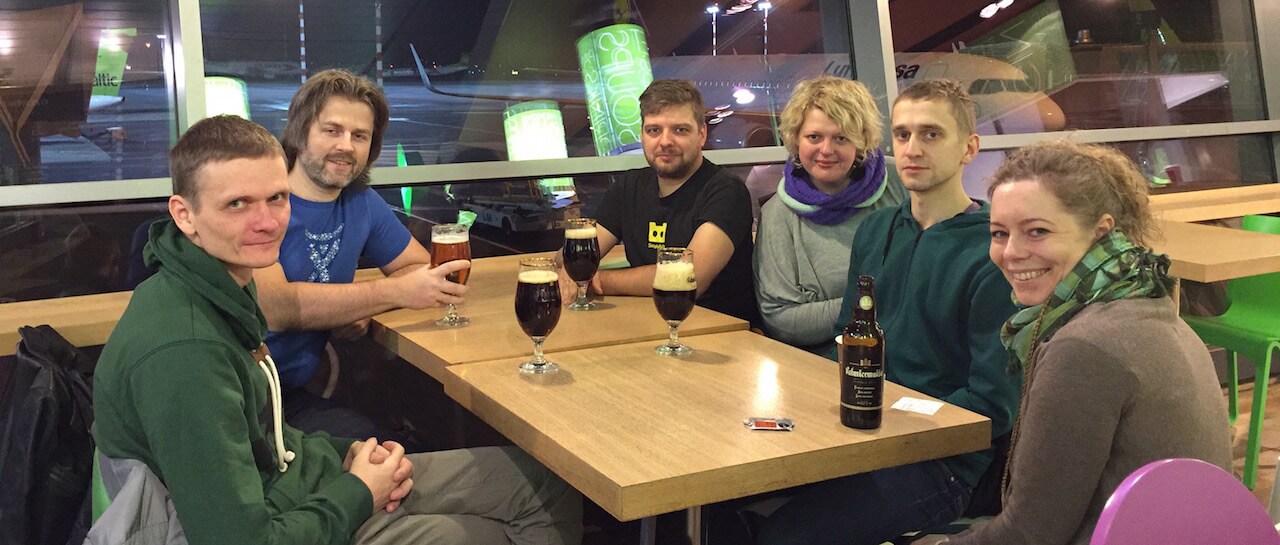 Sunny San Francisco

During the first weekend before the conference, we explored San Francisco. The weather was not quite typical for San Francisco in November. Rather, it was sunny and warm – so we were able to enjoy walking around the city.
We visited Alcatraz, Fisherman's Wharf, China Town, Alamo Square, and many other places. Several of use even ran across the Golden Gate Bridge and back.
Meetings and trainings
On Monday, we participated in the Atlassian Ecosystem Partners Day. It was nice to reconnect with Atlassians and partners that we knew from the previous Atlassian events.
On Tuesday, we organized two eazyBI training workshops for our customers and partners. Every time we attend an event, we organize these training workshops. It is valuable both for our customers to learn more about the eazyBI features, as well as valuable for us to get the feedback about the functionality and usability of eazyBI.
Conference days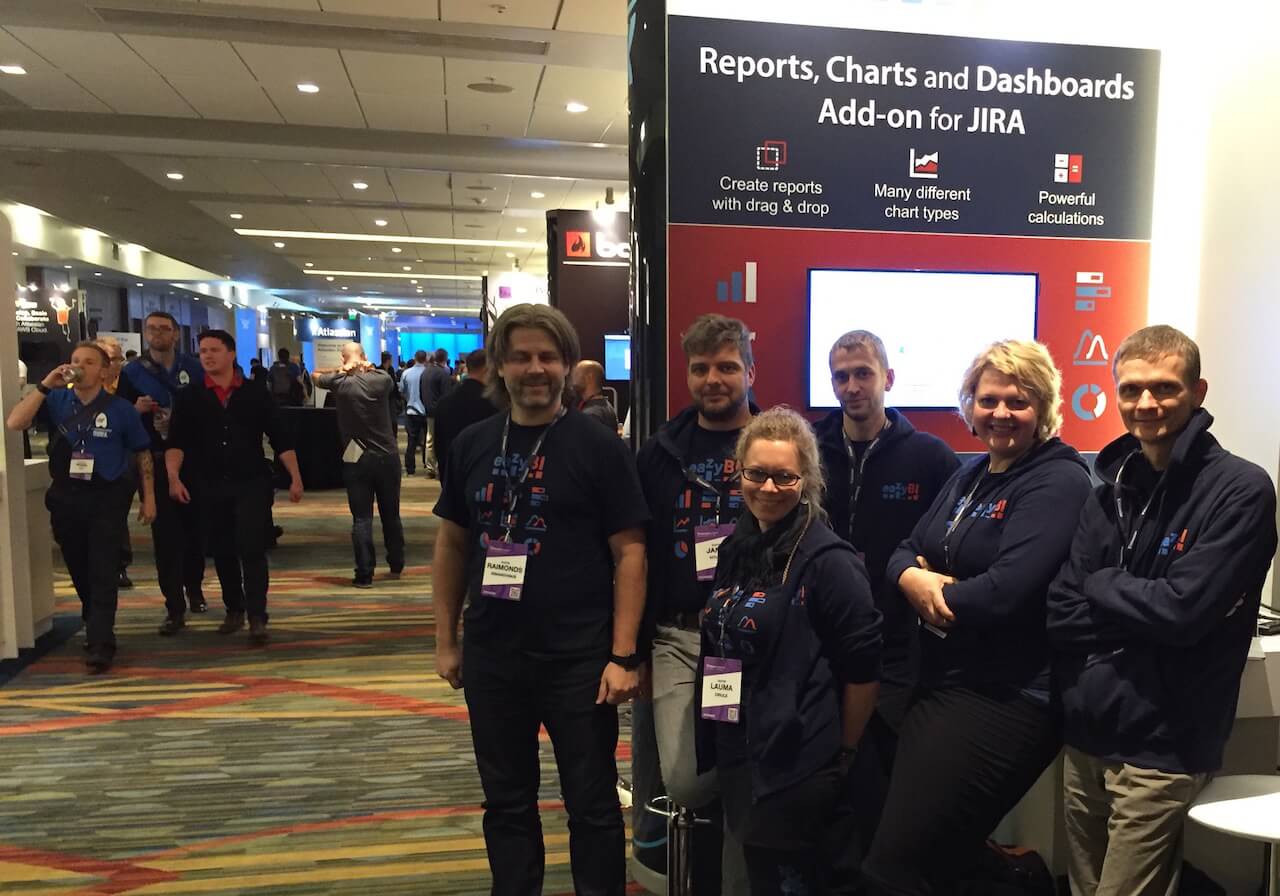 The conference started on Tuesday evening and lasted until Thursday. Our eazyBI booth was located in the main hallway of the conference and, therefore, we had a lot of people visiting it.
Lauma, Ilze and I spent most of the time in the booth demonstrating eazyBI to our existing and potential customers. There were about 250 people that came to our booth – making it quite and intensive three days for us, but a very valuable time as well. In addition, we were glad to hear from several customers that eazyBI is saving them a lot of time every month, as all their regular reporting is now automated.
Yosemite Valley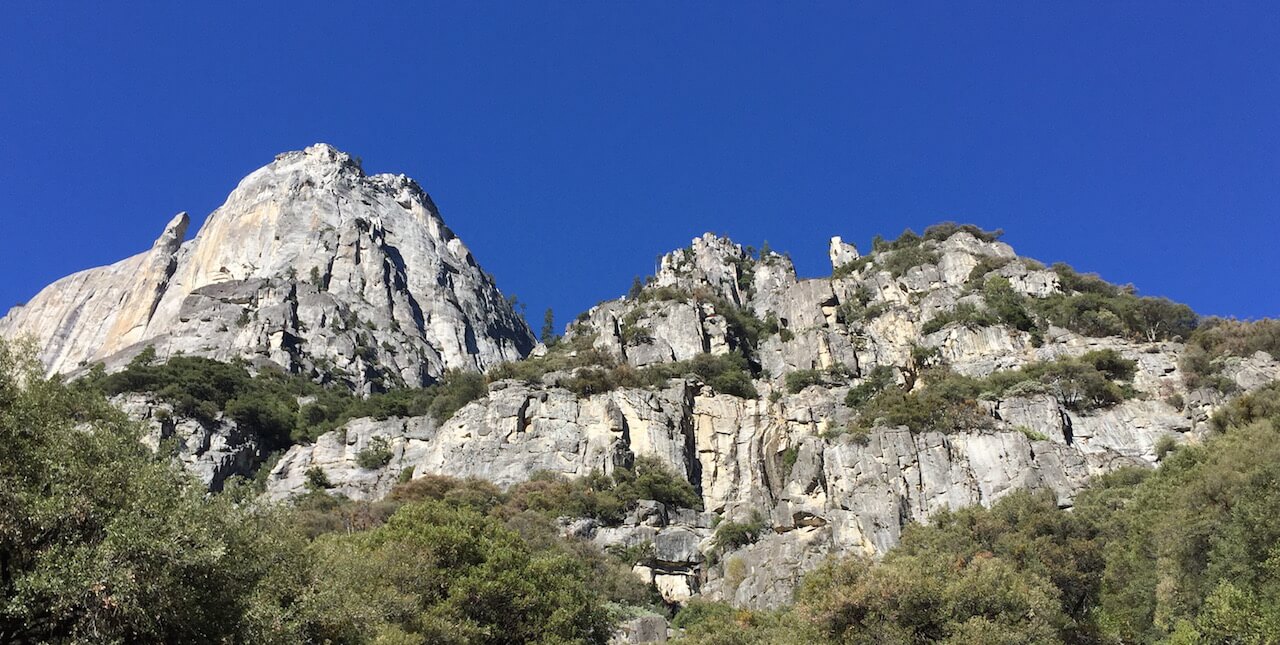 On Saturday, we made a long but nice trip to Yosemite Valley. I suggested to our colleagues that we finally needed to have a look at the latest Mac OS X versions (Yosemite and El Capitan) in the real life. 😀
Again, we were fortunate to have a beautiful, sunny weather, and we enjoyed walking on the trails and seeing the lovely views.
Long trip home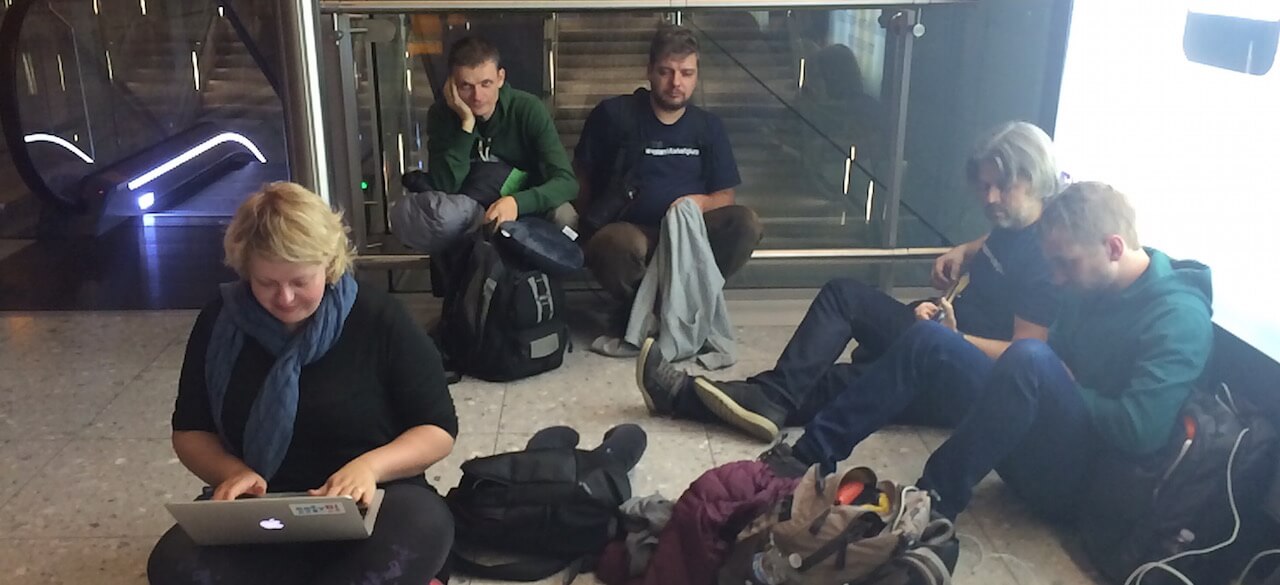 On Sunday morning, we received the news that our Lufthansa flights back home were cancelled due to the strike of the Lufthansa flight attendants. Therefore, we skipped our final San Francisco sight-seeing trip and went directly to the airport.
After waiting four hours in the queue, we were finally re-booked on new flights to London, then to Istanbul, and then to Riga. We spent two nights in the plane, many hours in several airports, and were quite exhausted when we finally got home!
But, it was the only unplanned bad thing that happened, so overall we were very satisfied with our trip to the Atlassian Summit and San Francisco.