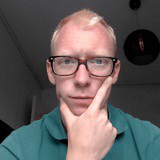 by
Rickard Hyllenstam
Asset Management in Jira with Insight and eazyBI
Assets are all around us - employees, customers, facilities, IT infrastructure, or something else entirely. How can you track and manage all your assets easily and in one place? How to get valuable insights about relative costs, usage, or assigned issues related to your assets?
This is where an asset management tool like Insight Asset Management from Riada is indispensable.
Update: Insight Asset Management is now part of the Atlassian family!
The asset management is simply a system for monitoring and maintaining a list of assets, objects, entities and a set of related descriptive properties.
Insight, you can manage your assets right within Jira. Combine these with eazyBI for Jira, and you'll have a powerful solution to visualize and analyze your Insight data, providing a full overview and flexible reporting on your assets.
What is Insight?
Insight is an enterprise asset management database that works seamlessly with Atlassian's Jira.
Insight gives you a total control over all assets in your organization, no matter what kind of assets you need to manage.
By using Insight as an asset management database, you combine two very powerful and automated platforms. With this solution, Jira is not only used to manage issues, it can be used to manage anything. ITSM, CRM, HR, product or service catalogues, infrastructure and facilities are just a few areas where Insight can help your organization to succeed.
All Insight products are perfectly integrated with all flavors of Jira and are used for a wide variety of scenarios. Customers like Spotify, Disney, Intel, and Sony are running Insight with Jira to manage their assets successfully.
How to Analyze Your Assets With eazyBI?
While Insight is a powerful database that helps you manage all kinds of assets, eazyBI adds additional visualization and analytics layer with flexible reporting options on Insight data.
With just a few clicks, users are able to import Insight data into eazyBI and start creating various kinds of reports based on Jira or Insight data using a simple-to-use drag-and-drop interface.
IT Service Management
When it comes to IT Service Management (ITSM), Jira and Insight is the perfect fit for it. You can have your CMDB (Insight) built right into your Jira Service Desk solution.
With the flexible data model that is provided by Insight, you often need the possibility to make equally flexible reports, and this is where eazyBI plays an important role.
eazyBI is integrated both with Jira and the Insight asset management. It provides flexible reports where you can combine Insight data, Jira data, and even data from other Jira apps and external data sources. This enables you to extend your Jira reporting with Insight custom fields.
Being able to combine data from Insight and Jira into same reports gives you great power to make rich reports that fulfill your needs. For example, you can extend your incident reports with the dimension on what services were involved. You might also want to see which hosts are causing the biggest SLA breaches.
With the new Insight cube in eazyBI you are able to do more complex reports on Insight data than ever before. For example, when you manage your employees, office locations, and hardware in Insight, you can they all relate.
These three very different types of assets are connected to each other in Insight. An employee belongs to a certain office and is using a specific hardware.
When having these relations, you can generate a report and find the total cost of hardware, grouped by a location. The results could look something like the following image:
Examples above are just a few common use-cases. The power of using Insight and eazyBI together give you endless options for management optimizations.
All in all eazyBI extends Insight and Jira with great reporting power. Imagine having your real time reports of Insight data directly in Jira instead of having to export your data and process it offline in a spreadsheet tool.