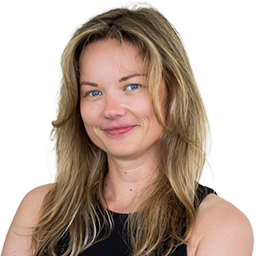 by
Līva Pavasare
5 Reasons You Should Attend Atlassian Partner Events
eazyBI regularly attends Atlassian Solution Partner events to spread the word about our solutions and to interact with our clients and prospects. In this article I've listed my top five reasons why you should go to Atlassian Partner events too.
This November, eazyBI attended the DEISER Enterprise Days 2018 in Madrid.
The event brought together Atlassian customers as well as other Atlassian Solution partners.
This year was a special occasion considering that DEISER celebrated their 20th birthday! Participation in this event was a special occasion for me as well. This was my first ever Atlassian Partner Event so it was a big deal. Besides, it made me realize how much value these events actually bring.
Here are my top five reasons why you should go to Atlassian Partner events too:
1. Get Practical, Useful Information, and Learn
DEISER Enterprise Days 2018 was a two-day event. The first day was loaded with vendor workshops running on 4 separate tracks. While on the second day Atlassian speakers working in companies like Panasonic, Keynote, Bosch, and others came to the stage lights to share their experience with all attendees.
Is there any better place to learn?
It doesn't matter how much experience or expertise you have in your business, you can always discover new innovative products, services, and solutions, or even expand your perspective beyond your field of interest.
2. See Real Life Use Cases
I believe the best way to learn is by exploring how the knowledge applies to your real-world situation. All topics I saw on the agenda were focused on real and practical advice.
What can be more valuable than to see best practices and use cases already field-tested by others?
I can only think about getting your questions answered straight from the experts. And guess what – they were more than welcome to do that.
3. Get Face to Face Conversations with Vendors
On the second day we had around three hours to interact with existing and potential customers at the expo hall. It was mostly during the informal lunch or coffee breaks in a very sincere atmosphere. That encouraged not only open discussions but I also noticed some serious knowledge bombs dropped by the members of Atlassian community.
I guess that's just what happens when people feel really passionate about the product they make and sell. Or was it wine? And tapas?
4. Meet Your Industry Peers
It is not only about meeting all vendors face to face, you also get to meet people from the industry who are working daily with Jira or Confluence. This could really be the place to connect with people, network and share experience, so basically a professional development two-day boot camp.
Besides the workshops and presentations, there was plenty of time besides the workshops and presentations to learn about other attendees' work experience, find out their struggles or challenges and, in the end, hear new ideas and inspirations.
5. Get Inspired
In this busy world we sometimes immerse ourselves in the daily life so much that we do not even notice our motivation level dropping.
DEISER team did a great job in terms of making their Enterprise Days event a refreshing and inspiring experience.
You can never know which workshop topic or particular conversation can lead you to new ideas that you can put to work next day at your job.
eazyBI attended DEISER Enterprise Days 2018 as a sponsor. During events like these you have a chance to participate in training sessions and resolve particular issues. As a sponsor, we had the opportunity to provide a short training for our customers.
We are always happy to meet our clients in person and answer their concerns, help with their challenges, or just have a chat.
We all know that meeting people in person rather than just virtually has a lot of benefits which is why I think these events are just the place to go.
Upcoming Events
Join us in upcoming events organized by Atlassian, Atlassian Solution Partners, or ourselves.