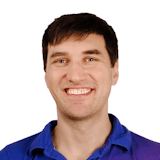 eazyBI 4.7 – Introducing Wallboards
Among other updates, improvements, and bug fixes, eazyBI 4.7 now supports a frequently asked feature – wallboards. Now you can show rotating slideshows of dashboard reports on big-screen monitors in a black or white theme.
The value from reporting comes from sharing your insights with others.
eazyBI already supports flexible sharing capabilities, allowing you to share your reports with other Jira or eazyBI users, or with the whole world, using access tokens.
Share direct links to eazyBI reports and dashboards,
Embed your reports and dashboards in Jira dashboards as gadgets,
Embed eazyBI reports and dashboards in Confluence pages,
Use iframes to embed eazyBI reports or dashboards in external web pages.
Now, starting from eazyBI 4.7, you can also show your project reports on big-screen monitors, showing eazyBI reports in eazyBI wallboards.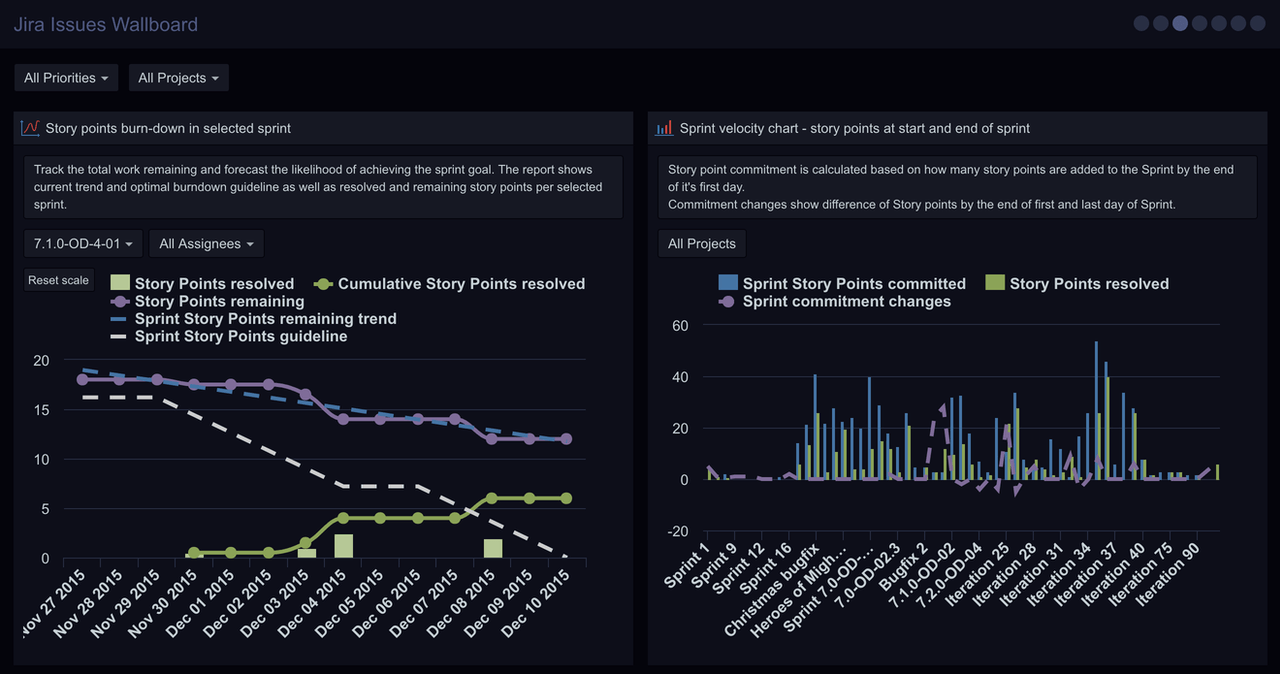 How to Create eazyBI Wallboards
eazyBI wallboards are publicly accessible eazyBI dashboards, optimized for large screens. Wallboards use bigger fonts, show each dashboard page in a rotating slideshow, and a special layout to look better on big screens.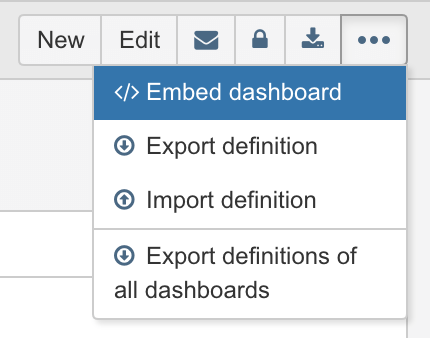 To use eazyBI wallboards:
Open dashboard embedding settings from the top right corner of the dashboard.

Enable public access with a token.
Select "Wallboard" to display dashboard in a wallboard style.
Use the generated link in your wallboard browser.
Save your settings.
In addition you can:
choose between light or dark theme;
show or hide the wallboard header;
and set the report auto-refresh interval.
Last but not Least – Other Updates
Besides the wallboard functionality, eazyBI 4.7 comes with several other new features and close to 20 bug fixes.
Improved Tempo Timesheets import performance
Now eazyBI will import Tempo Timesheets data directly from the database. You won't need to provide the API token, and imports will be much quicker and more reliable.
Additional eazyBI Settings
Now Jira system admins can specify Jira user groups which should have eazyBI administration rights (in addition to Jira system administrators). Sometimes core eazyBI users are not Jira system administrators, and they didn't have full access rights to work with eazyBI. Now they do!

There are times when eazyBI users set unreasonably short data import frequency which can unnecessary affect Jira performance. Now administrators can limit minimum regular import frequency to prevent this from happening.

eazyBI Usage Statistics is a great eazyBI monitoring tool for admins to identify, fix, and prevent report issues pro-actively. Now you can enable usage statistics easier from the new Additional settings tab.
Read more in the eazyBI Changelog.